In honour of King Charles III's upcoming Coronation, the brands of St Christopher's Place are offering some exciting new limited-edition products to celebrate the royal occasion.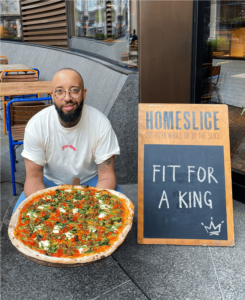 Foodie favourite pizzeria Homeslice has created a special Coronation pizza fittingly titled 'Fit for a King' in collaboration with Michelin Starred chef James Cochran from 12:51. Inspired by the coronation quiche chosen by King Charles himself for the
festivities, the pizza is a blend of delicate flavours featuring curried minced lamb, smoked burrata, tarragon pesto, wilted spinach, and crispy broad beans.
Available in all Homeslice restaurants for £32 for a 20" from Friday 5th May.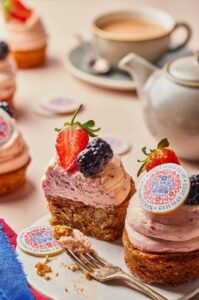 All-day Danish bakery Ole & Steen celebrates the King's Coronation in Danish-ly good style with new exclusive 'Kroningskage' (Danish for Coronation cake). Inspired by the Danish Christianshavner tærte, the new limited edition Kroningskage features a chewy hazelnut base topped with strawberry cream, fresh berries and decorated with a sugar plaque, featuring the official Coronation emblem.
Available from 24th April-9th May for £5.45 in-store, customers also receive a free cup of tea upon purchase of the celebratory cake.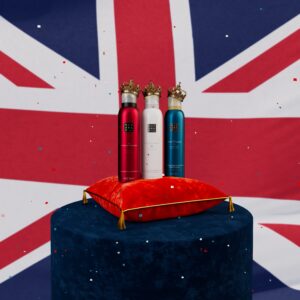 To celebrate the King's Coronation, Rituals will be offering a promotion fit for a king over the coronation weekend! Buy any 3 foaming shower gels for £22.50. As an extra bonus for the big 6th in-store customers will receive a scratch card with their purchase for the chance to win a variety of Royal prizes.