3 October 2018
17:00 – 20:00
If you've never been to Elliot Rhodes at St Christopher's Place then you've probably never experienced anything quite like it.
Imagine an emporium full to the brim with belts and buckles in all shapes, sizes and colours.
Traditionally, this space is reserved just for belts. It is, after all, what Elliot Rhodes is renowned for. But for one night only, Elliot Rhodes is teaming up with kindred spirits Chapman Bags and Babette Wasserman and throwing open its doors for a belts, bags, jewellery and G&T party.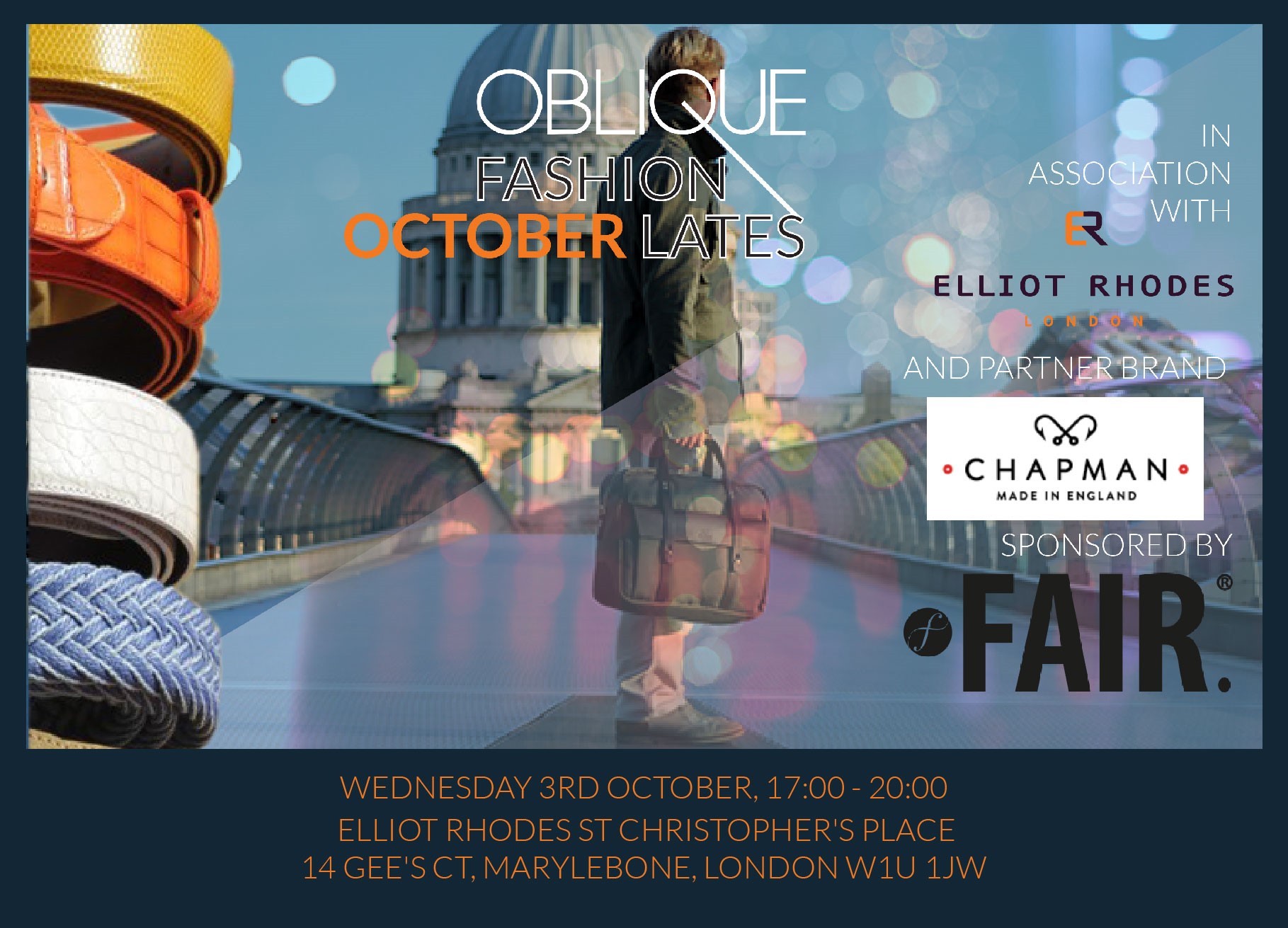 Join Elliot Rhodes, Chapman Bags and Babette Wasserman at this exclusive soiree on Wednesday 3rd October between 5-8pm.
Hosted by alternative private members' club Oblique Life, the G&Ts will be provided by Fair Drinks – purveyor of the world's first Fair Trade certified spirits.
Now in its 14th year, Elliot Rhodes offers an unrivalled selection of the finest belts and buckles. Each belt can be mixed and matched with any buckle of your choice, making every piece truly unique. Designed in-house and manufactured by fine craftsmen in Italy and Spain, there are over 600 straps and 800 buckles to choose from.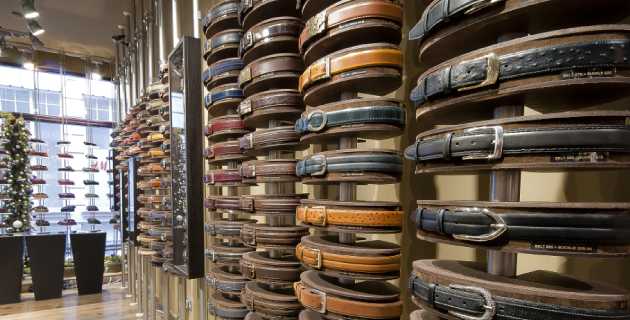 Chapman Bags shares the same attention to detail and manufacturing pedigree. With a heritage in fishing and shooting bags, today it produces a fine range of hand-crafted canvas and tweed bags for all pursuits – all made at the company's own factory in Cumbria.
Partner for the evening, Babette Wasserman produces women's and men's jewellery that perfectly complement the aesthetics of Elliot Rhodes. The London showroom is epicentre of the brand and visits are by appointment only. So this is an opportunity to get up close and personal with some of the amazing accessories – from statement jewellery to men's accessories such as cufflinks, bracelets and tie pins.
Come along to 14 Gees Court at St Christopher's Place and enjoy the party. There will be drinks, nibbles and exclusive discounts from Elliot Rhodes, Chapman Bags and Babette Wasserman.
Just be sure to RSVP to press@elliotrhodes.com to let them know you're coming.