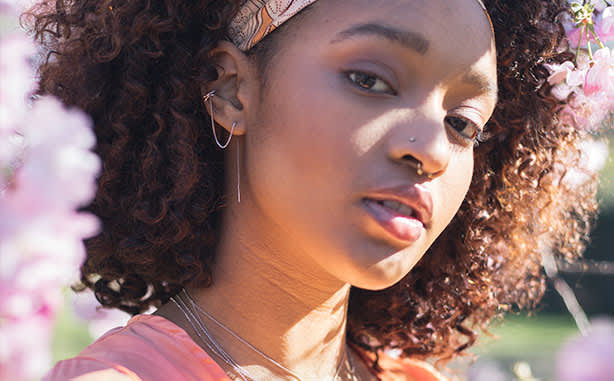 The Maiochiru Collection, inspired by cherry blossom, has launched at Astrid & Miyu!
Maiochiru is a Japanese word which means 'to fall as if dancing.'
The collection is part of the Design Project, that puts young designers in the spotlight. It was designed by Matilde Mozzanega, a Central Saint Martins student.
Showcasing earrings, the first of two unique collections features three earring designs, which can be styled in a variety of different lengths. In keeping with the rest of the brand, the earrings can be worn alone or with a combination of styles to create a new look every time they're worn.
Prices start from £39 and all earrings are made in sterling silver.