On 28 June 1969, members of the LGBTQ+ community at the Stonewall Inn rose up against continued oppression, triggering a series of events that shaped the modern-day Pride movement. The #PrideJubilee marks 50 years of moments - whether activism, protest or victory - that have made Pride what it is today.
Celebrate the #PrideJubilee at St Christopher's Place, with these exciting in-store promotions and themed products.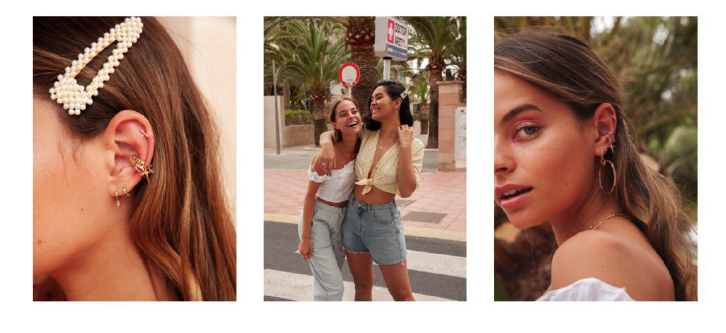 Astrid & Miyu
Inspired by the celebration of individuality, popular jewellery brand Astrid & Miyu have just launched their brand-new Rainbow Collection and will be partnering with LGBT+ charity Just Like Us to donate 10% of profits from the collection between 5th-7th July.
The range boasts a colourful revamp of all the firm favourites including huggies and ear cuffs featuring coloured stones, perfect worn alone or stacked up for a full rainbow look ,or paired with other A&M pieces in your favourite plating for a simple hint of colour.
Kurt Geiger
Kurt Geiger are feeling 'Characterful & Proud' this Pride. 10% of sales from their rainbow collection will be donated to The Attitude Magazine Foundation. So, if you've had your eye on their rainbow bag collection for a while, now's the time to snap it up.
The St Christophers Place store has also had a bit of a make-over. Pop by to spot the @notestostrangers collaboration on several of its windows in large rainbow lettering, plus, rainbow lighting on the shoe chandelier.