Côte Brasserie is looking completely refreshed after its refurbishment - to celebrate, the restaurant has launched some brand new dishes, perfect for the cooler Autumnal weather.    
On 1st September 2022, Côte Brasserie launched five new dishes to mark the arrival of its autumnal menu. The cosy, comforting dishes, that all use the finest seasonal ingredients are sure to satisfy anyone looking for a first taste of fall this September. The refreshed restaurant space has a contemporary, elegant, French-inspired interior that's a fantastic place to enjoy an evening meal, lunch-time bite or seasonal cocktail at their brand new bar.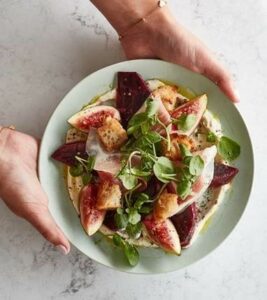 The Fig and Bayonne ham salad makes an ideal light lunch. The salad consists of fig and thin slices of Bayonne ham with a Roquefort dressing, plus beetroot and watercress.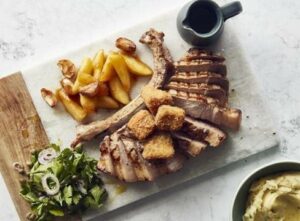 If you're going all out for something more indulgent then this Pork Tomahawk won't disappoint. The Dingley Dell pork chop comes with herby potato puree, glazed apples and calvados jus.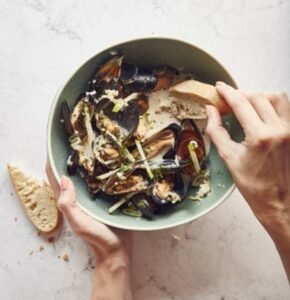 Moules Normande is a French bistro classic that's perfect on a chilly autumn night. The Moules are braised in cider with cream, leeks and apple, and make a fantastic warming dish.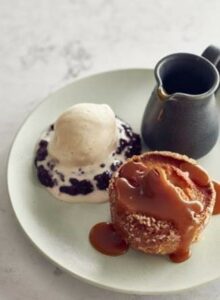 Almond Financier is a classic French patisserie. The baked almond cake, topped with a delicious salted caramel sauce, and served with berry compote and ice cream is the perfect dessert for autumn.
Orchard Sidecar Cocktail is a fantastic combination of Calvados, Cointreau and lemon juice that warms you up on a cold evening. Why not enjoy it in the new bar area.