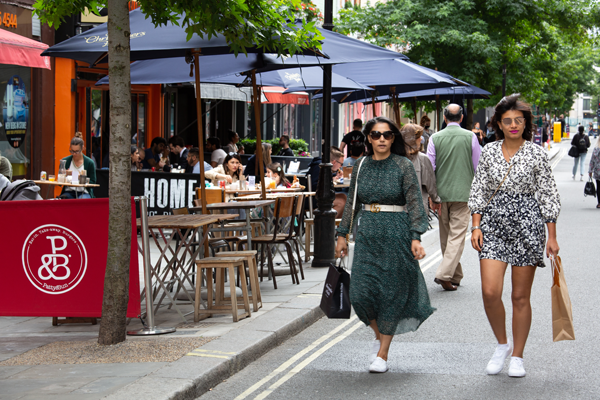 We're still taking every safety measure we can to keep you safe and sound (because looking after each other is always our top priority), but it's great to see you all shopping and socialising at your own pace, in your own space, with us at St Christopher's Place!
Following the government announcements, London is now in Tier 2, what does that mean for us?
Well…you can still dine and drink indoors with other members of your household. But, to meet up with other households, you'll need to make the most of al fresco dining on James Street as gatherings of up to 6 people are still permitted outdoors. But probably best to get down a little earlier, as our restaurants, pubs and bars will need to close up at 10pm.
And our incredibly individual shops will still be open with all of safety measures you'd expect in place, as well as a whole host of exciting promotions to welcome you back.
For more information, check out our individual retailer and restaurant pages for opening times, offers and more. Please keep sharing your photos with us on social media and using #BePartOfItAgain.