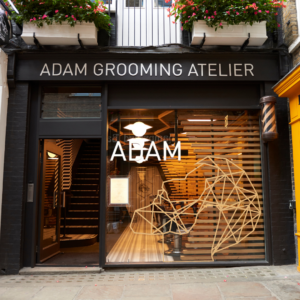 Trim the price, trim the hair- get £10 off your next haircut between 9-11am and 2-4pm at ADAM Grooming, St Christopher's Place! 
Take a seat and immerse yourself in a sophisticated Turkish barbering experience that seamlessly blends time-honoured techniques with contemporary finesse. Escape the hustle and bustle of Oxford Street and relax with a complimentary drink, and let the team of expert barbers work their magic, so you leave feeling refreshed and looking impeccably groomed.
Starting from Monday 21 August, book your appointment now!