All your pizza dreams have been answered, with Homeslice@Home. The pizza connoisseurs are serving up their signature gourmet pizzas for delivery and contact-free collection from their St Christopher's Place restaurant.
As well offering outdoor dining from 12th April, Homeslice offer a delivery/ takeaway service on Deliveroo, Uber Eats and Supper.London. nNot to mention their Take&Bake kits that are available to order online and delivered nationwide.
Choose your favourite 12" or 20" pizzas from their limited menu, or their Take&Bake range that can be cooked at home kept in the fridge or freezer until you're ready. Each pizza is part baked in their wood- fired ovens and then packaged up with Homeslice sauces and specially selected ingredients for delivery or collection.
If you fancy a beverage with all that cheese, they also offer a selection of their exclusive soft drinks to you at home.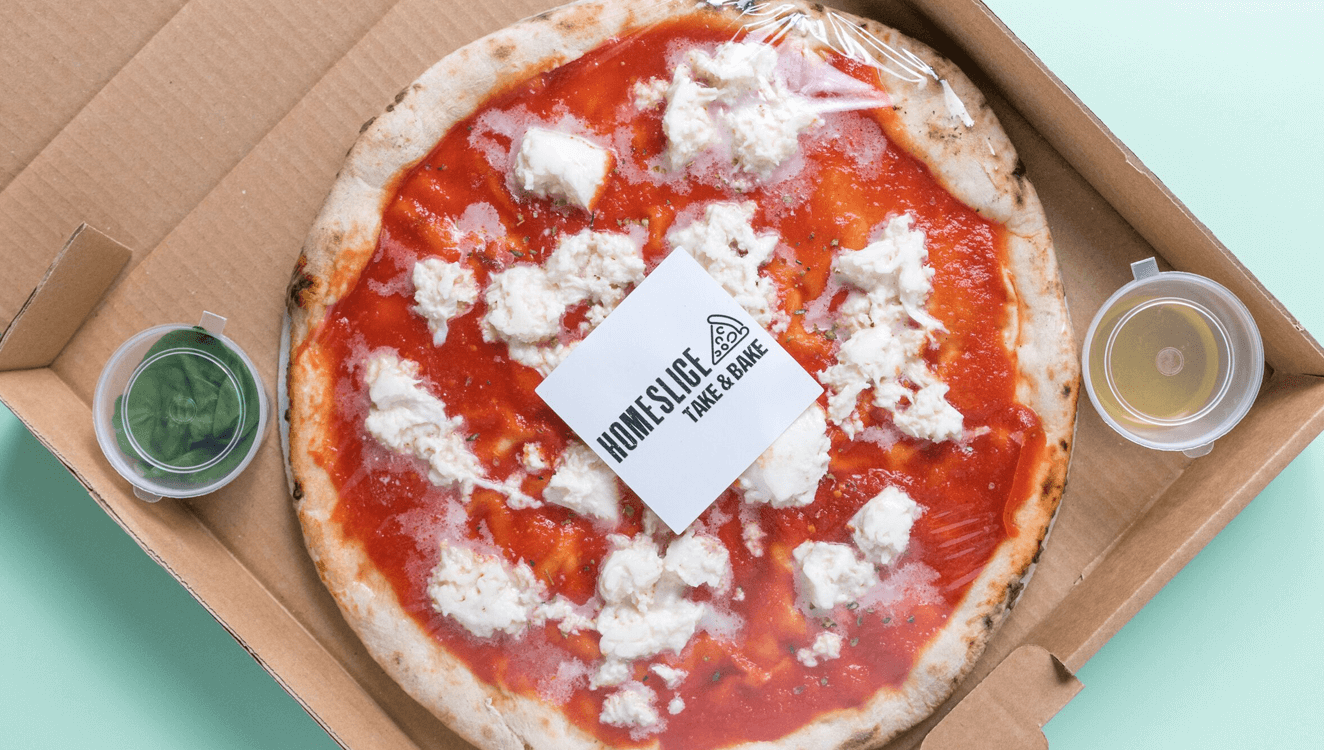 You can find their Take&Bake menu and links to order delivery on their website and swing by the St Christopher's Place restaurant between 12pm and 10pm everyday for collection.
Most importantly, the safety of their customers and their team remains their top priority. Not only have they reorganised the restaurant to make sure everyone will be safe, with social distancing and rigorous hygiene protocols. But they're only putting their most experienced and trusted people in place to cook for you.
It's all about making great pizza no matter what and keeping 'cheesy' smiles on all of your faces. So, why not get involved?