COULD THESE FOUR STEPS RESTORE BALANCE IN YOUR LIFE?
The origins of Ayurveda – the science of life – go back millennia. Based on the principle of balanced living, this ancient wisdom from India promotes health and wellbeing by cleansing and nourishing your energy.
Rituals have taken this as the basis for their own Ritual of Ayurveda – a carefully curated collection of luxury home and body products to help balance your mind, body and soul.
The Ritual of Ayurveda features two key ingredients.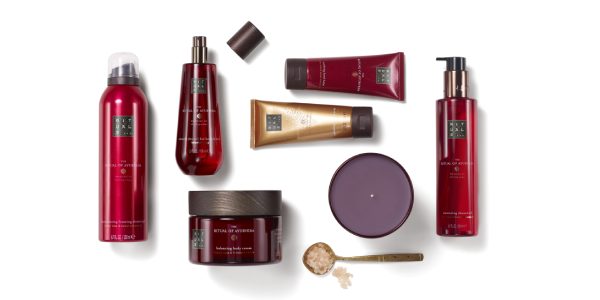 Indian Rose – Offering soothing properties, its sweet and delicate aroma evokes positive feelings.
Sweet Almond Oil – Rich in proteins and vitamins, it is also mild, nourishing, and soothing and said to regulate the moisture balance of your skin.
The Ritual of Ayurveda will help you find balance in four simple steps:
Step 1 – Cleanse your body
Begin your day with a cup of Ritual of Ayurveda Organic Tea (£6.50) in three balancing flavours: lemongrass & rosehip, cardamom & ginger, and cinnamon & ginger.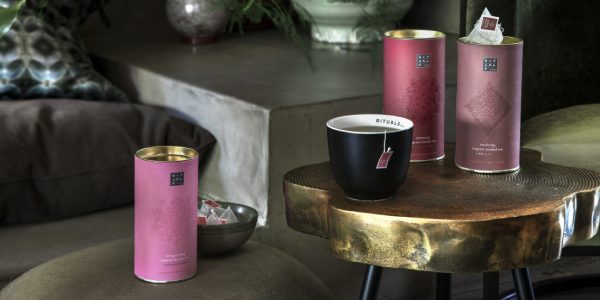 Step 2 – Awaken your inner harmony
Wash away the old with the Ritual of Ayurveda Salt Scrub (£19.50) containing Himalayan salts that leave a softening layer of oil on your fresh skin.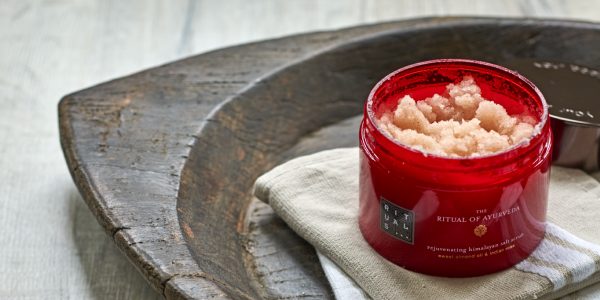 Step 3 – Nurture your soul
Hydrate your skin by applying Ritual of Ayurveda Shower Oil (£8.50) onto damp skin and massaging into a silky foam with rotating movements before rinsing off.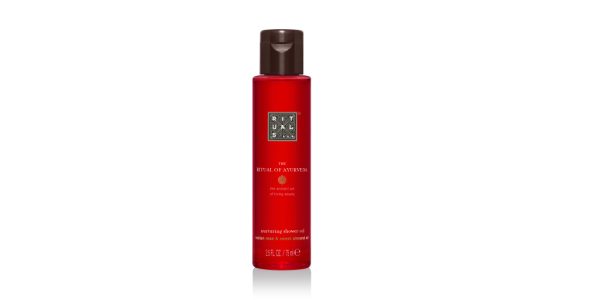 Step 4 – Balance your doshas
Bring your doshas (energies) back into alignment using the art of Abhyanga (self-massage) with Ritual of Ayurveda Dry Body Oil (£19.50) enriched with nourishing herbs in three aromas – Kapha, Pitt and Vata.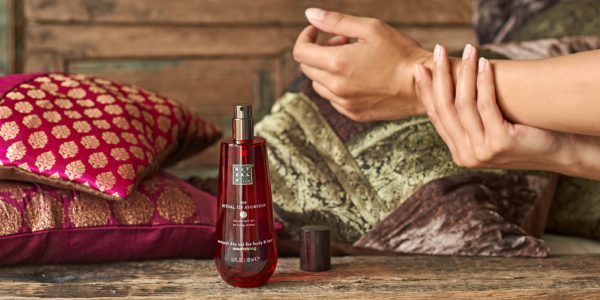 Head to the Rituals store at St Christopher's Place to find out more about The Ritual of Ayurveda.