Pizza Express have treated us with an Autumn menu - it's one not to miss! We thought we'd walk you through our meal, although it may leave you hungry.
Below shows the Bolognese Rigatoni (Gluten free) with a generous helping of parmesan cheese. This dish is created to keep you warm on a cold day with the ultimate comfort food! The gluten-free pasta is covered with a rich beef sauce and Gran Milano Cheese before being baked in the oven.
On the right is the new vegetarian pizza for Autumn named Caponata Romana. Inspired by the authentic tastes of Italy, this pizza seemed to have ENDLESS toppings. These included slices of fried aubergine, tomatoes, red onion, black olives, green olives served with olive oil, red wine vinegar and capers. Optional addition of brown anchovies to create an even richer flavour.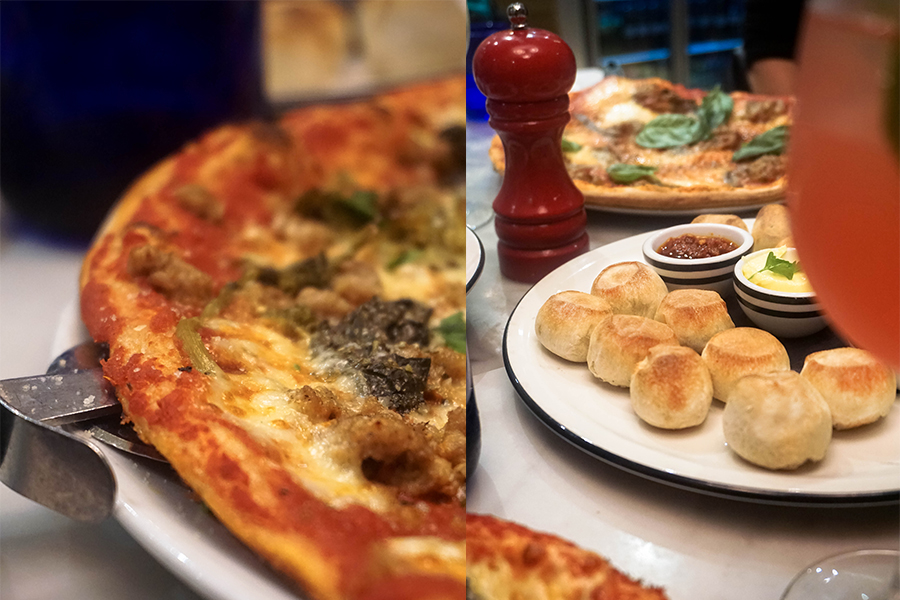 Next up is another new pizza for this season; Campana Romana. This is sprinkled with pork and fennel sausage as well as Friavielli - similar to long stem broccoli! A trip to Pizza Express isn't complete without some garlic dough balls. But Pizza Express have taken it one step further, giving us a trio of dips! This is the Dough Balls Doppio, including the classic garlic butter as well as a pesto dip and a pestorissa (a harissa spiced tomato dip).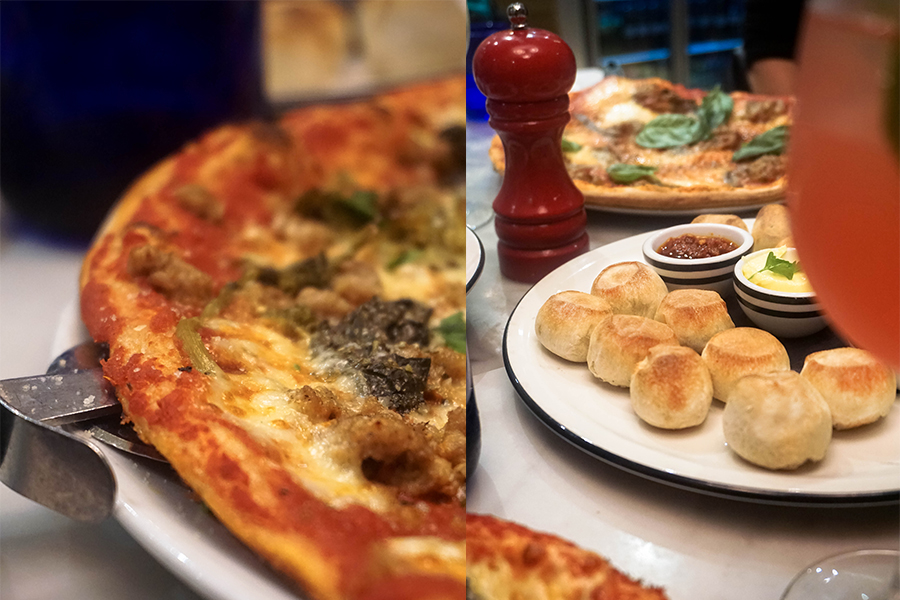 Of course we also ordered sides including coleslaw, side salad and polenta chips!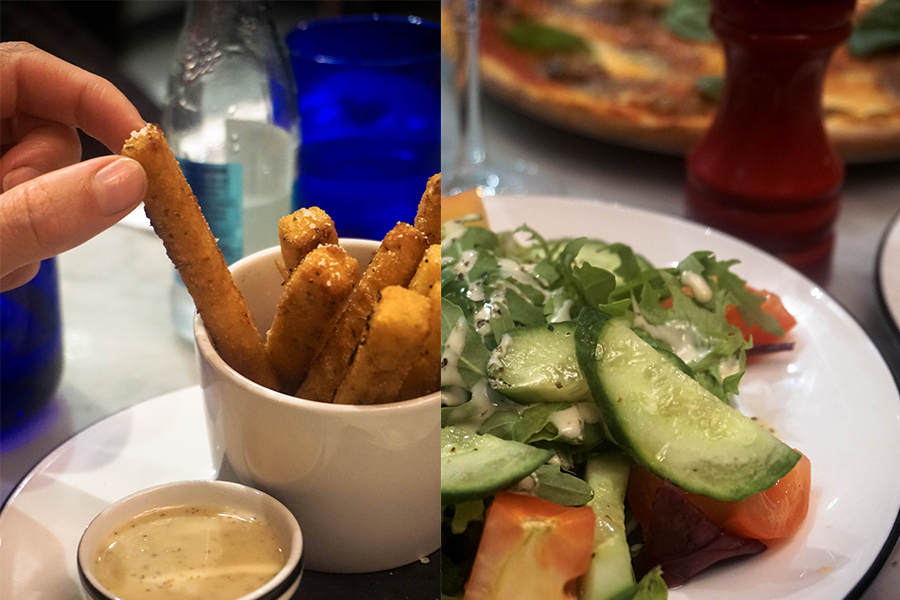 For pudding - yes we managed pudding - we ordered the Sticky Toffee Bundt Cake & Lotus Biscoff Cheesecake Dolcetti. The Sticky Toffee Pudding includes those traditional sweet flavours and is topped with a generous helping of salted caramel ice cream. The cheesecake is perfect for a few sweet bites after dinner, or even with a coffee.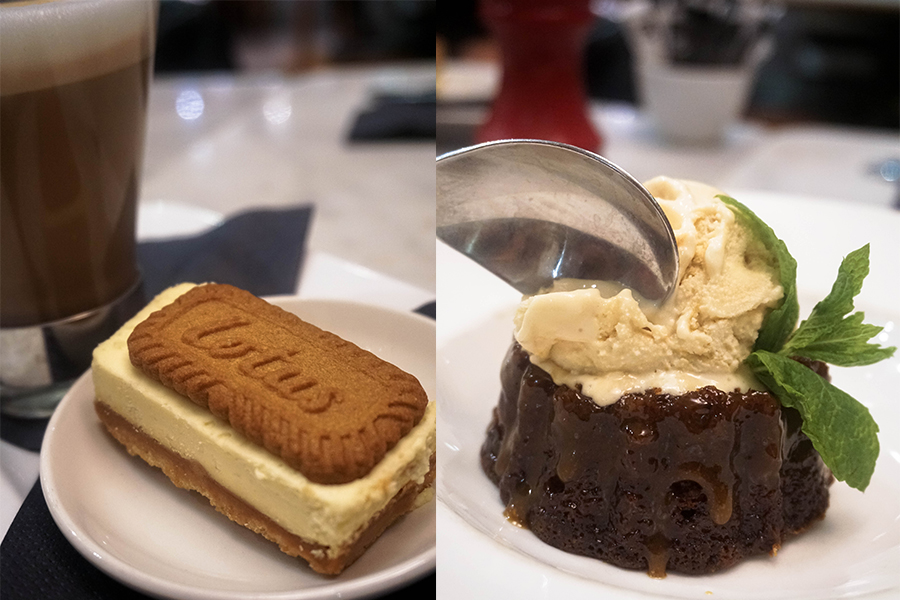 Be sure to head down to our Pizza Express whilst these Autumnal dishes are still available! We'd hate for you to miss out! Also, follow us on instagram, twitter & facebook for more regular updates.