2 August 2019
12:00 - 20:00
Our unique, one-day event celebrates the variety that makes us stand out. Jam-packed with one-off deals, great food, live performances & so much more!
Price: Free to attend
Nearest tube: Bond Street
RSVP
Deals, meals & summer feels
From our independent boutiques to fantastic high street brands, our wide array of eateries to quirky coffee shops and bars, St Christopher's Place is transforming into a hub of summer activity.
Whether you've been window shopping in our cobbled streets for a while or just feel like treating yourself, we've plenty of Ooh La London! deals from all your favourite high street and independent brands. From 15% off at blogger's favourite jewellery brand Astrid & Miyu to 10% off at Castle Fine Art, you're sure to find something to suit your style.
It's impossible to resist a breakfast, lunch or dinner stop-off in one of the many eateries and restaurants in St Christopher's Place. Visit us during Ooh La London! for the added bonus of some of our favourite food spots handing out delicious sample meals throughout the day.
Finally, chill with us in the piazza for a programme of summer feels that you'll have a hard time not getting involved with. Whether it's sitting back to indulge in a specialist treatment from Rituals or ADAM, sneaking a complimentary glass of bubbly from Côte or getting creative in a jewellery workshop from Maya Magal.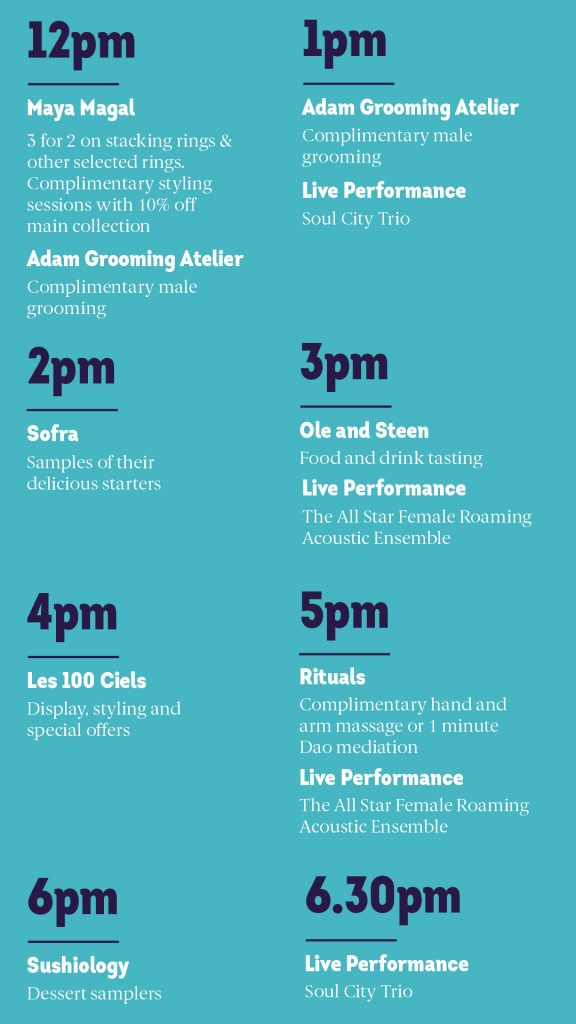 Live music from All Star Roaming Band
Whether it's a cheeky dance move or spontaneous sing-a-long, this five piece, all female acoustic band will make sure there's plenty of audience participation, all day long. Branding themselves as "bombshells with a quirky London vibe", they're expert multitaskers, pulling off faultless four part harmony whilst playing the saxophone, snare drum, double bass and guitar. Oh, and they are all wearing heels!
So, what are you waiting for, experience all that Ooh La London! has to offer. Be part of it by following St Christopher's Place, London on Instagram, Facebook and Twitter. As well as our hashtag #BePartOfIt.