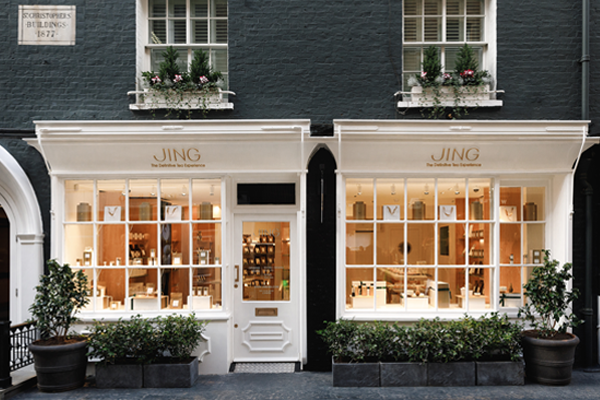 Over the last few months, JING Tea have been sending supplies of tea to hospitals and their friends in hospitality who kept their doors open for key workers. Now, from the 11th August, they've finally reopened their doors again!
Tucked away in the charming streets of St Christopher's Place, JING Tea's first ever customer store, has reopened Tuesday to Saturday from 11am until 5pm each day.
They aren't taking bookings for their famous group Tea Flights just yet, but their tasting bar will be open for sampling every day from 12pm until 4pm and their store team will be on hand to give personal recommendations and advice.
Just like all of our fabulous retailers, they've been working hard to make sure their store is a safe environment for you and their staff. They'll be limiting capacity, providing hand sanitiser, setting up perspex shields where necessary, only accepting cash and thoroughly cleaning regularly. Plus, they're offering free disposable masks if you need one and, if you already know what you want, a member of staff can serve you at the door.
Get ready to return to the long-established brand of choice for Michelin-starred restaurants and discover Asia's most distinctive single garden teas and modern tea-ware!