Pop-by Bone Daddies in St Christopher's Place between Monday 23rd and Sunday 29th September to taste Chibakiya's four classic dishes that highlight the simplicity of authentic Tokyo-style shoyu ramen. This includes the Shina Soba, Chashu Soba, Ajitama Shina Soba and Negi Soba, all customisable with extra toppings of noodles, egg, negi, chashu pork and bamboo. Is your mouth watering yet?
The takeover follows the success of Nagi Ramen visiting Bone Daddies, Bond Street last September 2018.
You'll spot the eye catching posters and Japanese restaurant details as you enter – in particular a cross box menu to order! Bone Daddies popular menu of Snacks, Poke, Mochi and Drinks, will also be served alongside, so there'll be a choice for everyone to enjoy.
Although there's only a limited number of bowls served per day, the Chiba team are cooking up a storm at lunchtime and into the evening, for those that crave noodles at all times of the day.
But a bit about the chef who heads up Chibakiya – Kenji Chiba. A very influential voice in the Japanese culinary industry, he served as the former chairman of the Japan Ramen Association. His dedication to advancing the craft of ramen has spread to the shores of the U.S. and beyond.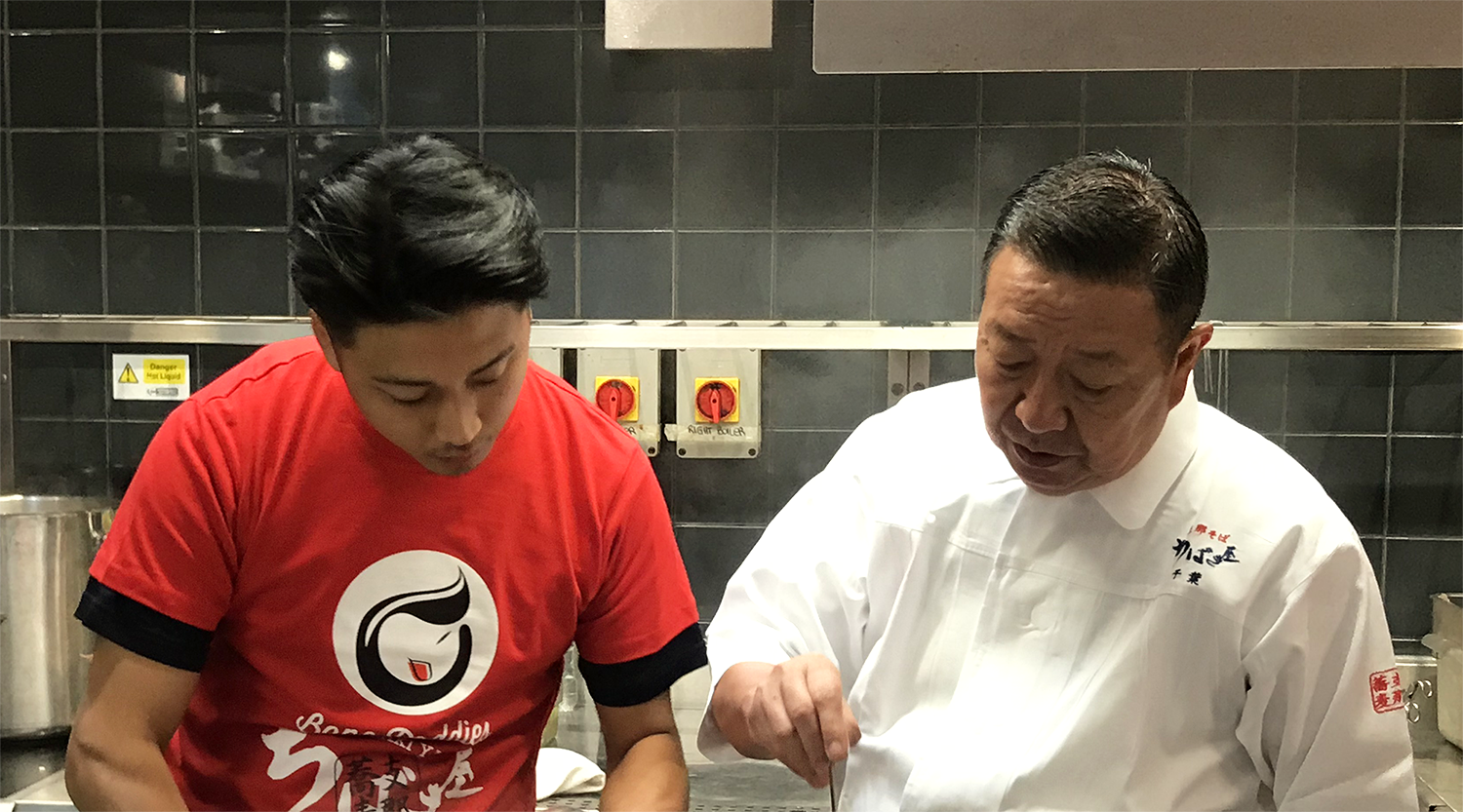 After two decades cooking at celebrated Japanese restaurant Zakuro, Chiba made his ramen debut with the opening of the first Chibakiya in Kasai, Tokyo in 1992 and has now opened five locations across the capital.
Chiba takes a philosophical approach to his ramen and believes a well-balanced bowl of ramen relies on the qualities and flavours of each ingredient. His mission: to achieve a perfect balance of flavours and create a transcendental experience for his guests.
During their visit, Chibakiya will also be collaborating with the Bone Daddies team on one speciality ramen, which will then be available at all Bone Daddies locations, including St Christopher's Place until the end of October.
So, get your chopsticks and bibs at the ready and head to the Bone Daddies, St Christopher's Place restaurant to experience the true taste of Chibakiya ramen.