Growing in popularity every year as eating veggie increases in appeal, the campaign runs from Monday 13th May until Sunday 19th May and is endorsed by the Vegetarian Society. With so many vibrant and delicious dishes on offer at the restaurants within St Christopher's Place, we don't think you will have any trouble.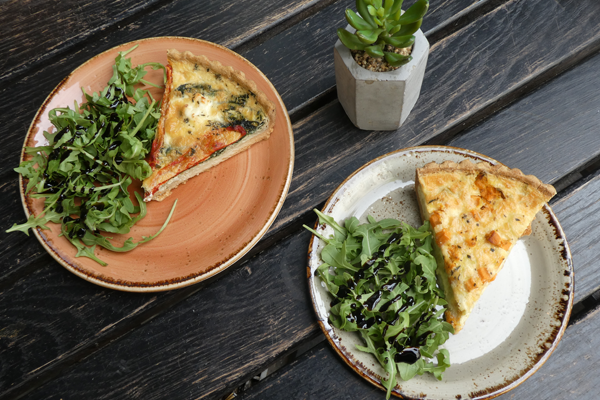 Euphorium
Parisian-style bakery Euphorium is already a popular coffee and cake spot in the St Christopher's Place piazza, but we bet you haven't tried their lunch options (some are even exclusive to this cafe).
We recommend either the Cheddar Cheese, Leek & Butternut or Goat's Cheese, Spinach & Red Pepper quiches this Vegetarian Week. Let's be honest, a bit of cheese is everyone's weak spot.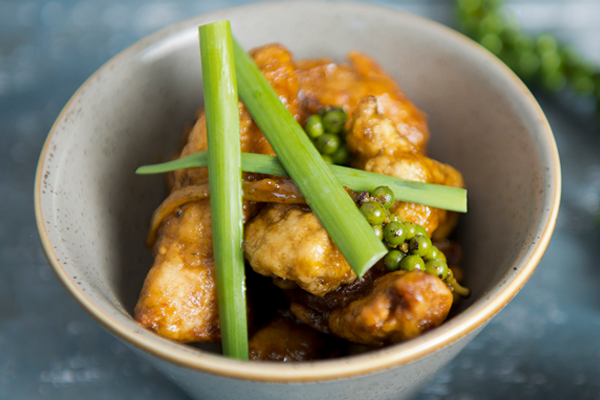 Busaba Eathai
Their flagship restaurant located in St Christopher's Place, Busaba Eathai never fail to spice-up it up with their modern Bangkok menu.
For Vegetarian Week they've teamed up with OUMPH! and are giving away a free vegan dish called Thai Soyamari when diners enjoy any main meal. FYI, Soyamari is Busaba's signature vegan-friendly soya dish.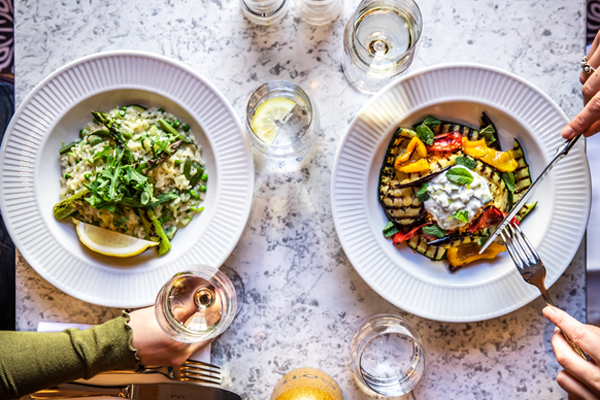 Côte Brasserie
Looking to satisfy both your taste buds and your Instagram feed? Cue the elegant French classics served at Côte Brasserie. Their menu also includes some equally beautiful vegetarian, vegan and gluten free options.
This week (being Coeliac UK Awareness Week as well) you can enjoy a complimentary Kir Royale when dining from their accredited gluten free menu. But you have to book through their website to redeem.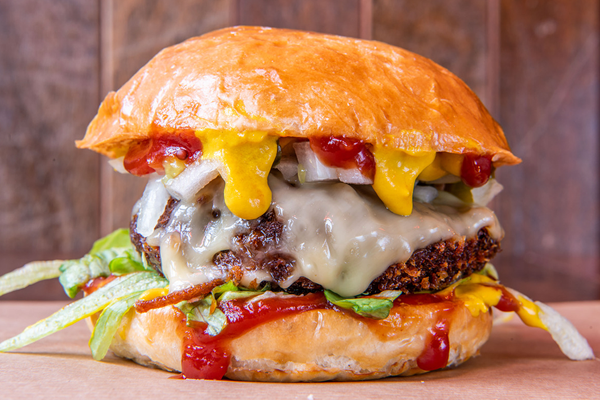 Patty & Bun
You might be asking why we have included a meaty burger in the Vegetarian Week round-up? But we promise Patty & Bun's The Whoopi Goldenburger is completely plant-based!
It actually contains a mushroom & tempeh fritter encased in a bonsoy bun with bread & butter pickles, diced onion, smoked gouda, mustard, ketchup and lettuce.
With all of these mouth-watering choices available, we wouldn't be surprised if your Vegetarian Week turns into Vegetarian month, year or life!