In July we launched 'Summerscapes', a six-week celebration of summer from 21 July to 4 September. Visitors could come down to St Christopher's Place to enjoy special summer dishes and relax in one of the brand new deck chairs whilst admiring the area's European-inspired décor. Summerscapes included: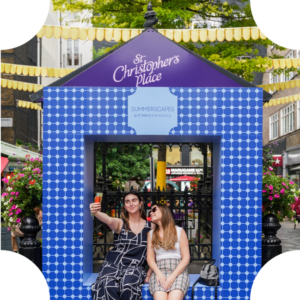 St Christopher's Place gets a summer makeover
In July, St Christopher's Place got a new look! As part of Summerscapes, the area has been transformed with vibrant yellow bunting adorning the streets.. Head down and enjoy the views from one of the new brightly coloured deckchairs. No summer trip is complete without a photo moment so why not snap some pics in front of our new selfie frame, #Summerscapes – one for the 'gram.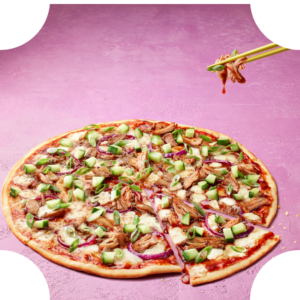 Enjoy Pizza Express' new summer menu
In celebration of the warm nights, spontaneity and sunshine, Pizza Express has launched a new seasonal menu, packed with delicious new delights to fuel your fun. Enjoy your classic favourites with the Duo Romana and get your two favourite pizzas in one, or try a new summer treat and sample the special courgette and ricotta pizza. For more daring diners, there is the option to try the slow cooked duck pizza served with a hoisin sauce.
See their full menu here
Hoppers launch 'Feeding the Future' Initiative
While the political and economic crisis in Sri Lanka is proving to be devastating, the determination and resilience of the Sri Lankan people is incredible to see. In partnership with Hemas Outreach Foundation (HOF), a government registered charitable trust focusing on early childhood care and development in disadvantaged communities of the country, Hoppers has launched a 'Feeding the Future' project.
The team have identified the worst affected schools from HOF's Piyawara Project school network across the poorest districts of Monaragala, Ampara, Mulativ, Kilinochchi and Vavuniya, and are aspiring to distribute nutritiously balanced dry rations to these school children to feed them and their families. Each care package costs roughly £25 and is filled with kitchen essentials.
The team are raising funds by adding a discretionary £1 on every bill at the restaurants which guests can request to remove or increase. Hoppers will be featuring a monthly charity special and all proceeds from this dish will go to 'Feeding the Future'.
For more information, please visit: https://www.hopperslondon.com/sl-crisis/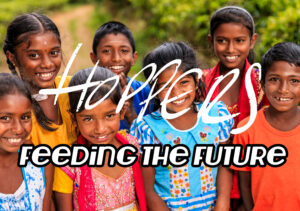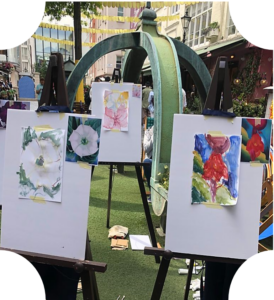 Get creative during Art Hour
Every Thursday St Christopher's Place will be hosting Art Hour in the square. For five weeks until 25 August, free lunchtime art classes (first come first served) will be running in the square from 1-2pm.
Join artists Louise Angus and Dominika Prinzova for 15 minutes or the full hour each week for an interactive painting session to learn new techniques. Participants will be set up with an easel and art kit to paint a variety of summery items, capturing the essence of Summerscapes.
All paintings created during Art Hour will be judged by the team at Castle Fine Art. The best artist will win a brunch for two at Crome, including a drink and a French toast dish.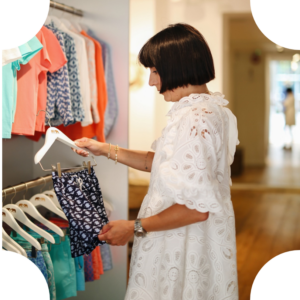 Katherine Ormerod's Summer Style Guide
This month St Christopher's Place welcomed author and editor, Katherine Ormerod, for a day out. She enjoyed her visit, dining al fresco at Flat Iron Steak and trying on statement pieces at Mulberry, Whistles and Platform, before ending the afternoon with a sweet treat from Festok. Katherine has curated a style guide of her favourite products.
Read Katherine's full Summer Style Guide here