The Eat Out to Help Out scheme has arrived! So, whether it's for an evening out with friends or a light lunch now you're back in the office, there's no better place to be than here. With The James Street Takeover in full swing, from 11am till 11pm, you'll have even more room to enjoy a whole host of incredible menus with a delicious discount at St Christopher's Place.
If you didn't know already, as of Monday 3rd August, you'll bag an automatic 50% discount when you eat at a restaurant that's registered with the Eat Out to Help Out scheme. The idea is that the government will reimburse them for the discount, which means you're helping them out by eating out… clever right?
Now, there are a few small rules; the discount is valid every Monday, Tuesday and Wednesday in August only, but doesn't apply to alcoholic drinks and is up to a maximum of £10 per diner.
However, there's also a bunch of additional benefits too. Aside from the amazing discount, you can use it as many times as you like and everyone that you're eating with can use it too; there's no minimum spend and you can use it at the same time as other offers!
Here's a list of all of our amazing restaurants that are taking part, which we'll keep updated throughout the month.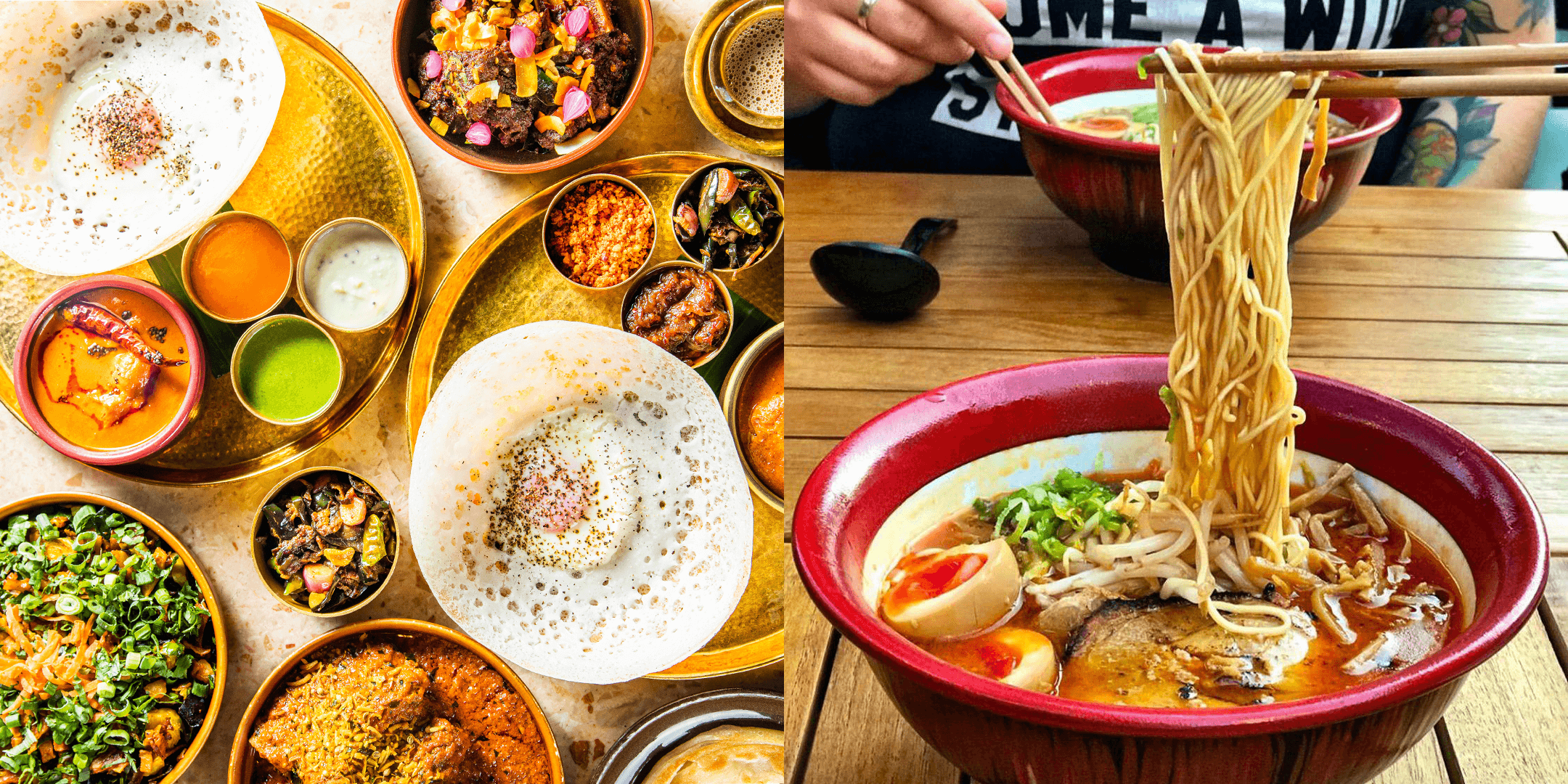 HARRY'S BAR have been busy creating a new, must-taste set menu to enjoy exclusively as part of the Eat Out to Help Out scheme. Guests can choose from either two courses for £30 or three for £35 (before the 50% offer is applied), with dishes including Harry's tagliolini with truffle, parmesan and cream, mouth-watering crab and avocado pizza, and more!
HOPPERS are launching a special menu offer on Wednesday evenings from 5.30PM – 10.30PM featuring their favourite dishes for just £10 a head* (usually £20!). What's more, they'll be giving away a free drink (any soft drink/Lion Lager beer/glass of house wine/Ruby Punch) to the first 50 people who choose this option!
BONE DADDIES are taking their discounts one step further thanks to Rishi's scheme. You'll be able to join them during the week, fill up on ramen, and get 50% off!
HOMESLICE are a staple of St Christopher's Place. And now you can get their huge pizzas, half price!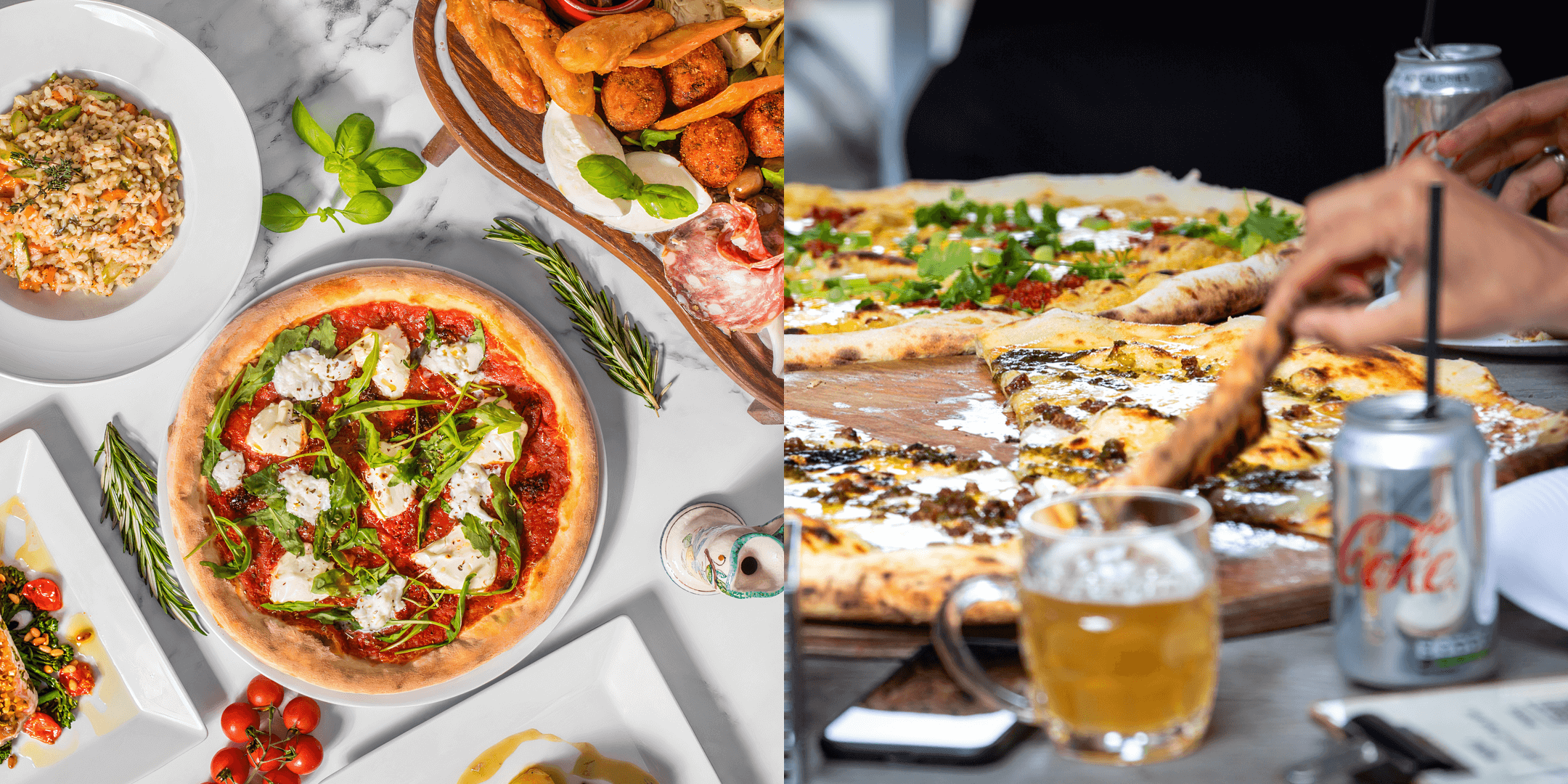 OLIVELLI is the perfect venue for a catch up, from a late-morning cappuccino right through to dinner. And with a 50% discount on their regional Italian and Sicilian classics, what's not to love?
PRET are taking part as well. Which means that eating and drinking in will be 50% cheaper in August! The offer is only valid if you eat in, but what better excuse to take a little longer to enjoy your lunch?
OLE & STEEN's all-day bakeries have taken London by storm since the first opening in December 2016 and now you can get them half price!
PATTY & BUN have been giving you the chance to make their amazing burgers at home during lockdown. But now's the perfect time to have them made for you instead, half price!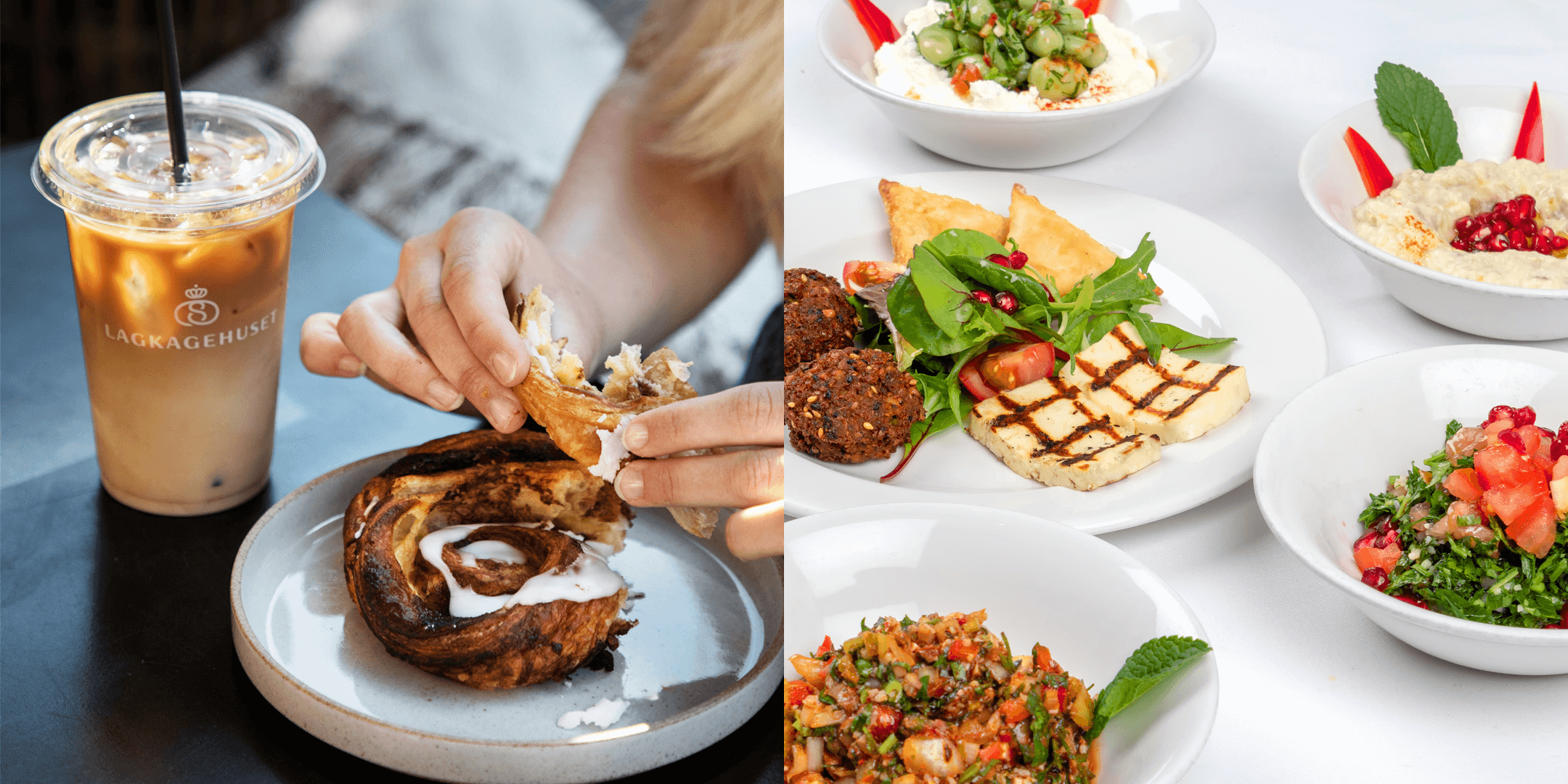 EUPHORIUM is a modern twist on a charming British café. Now you can enjoy a twist on their usual prices! Enjoy a stunning selection of fresh baked cakes, pastries and an innovative savoury menu for 50% off.
SOFRA is the perfect introduction for those unfamiliar with Turkish cuisine. And what better time to try it? Enjoy the chic eatery and their vast selection of Mediterranean treats, traditional sharing plates or mezze at 50% off!
STARBUCKS are also on board, which means that getting your usual lunch could cost you a lot less than usual.
LAMB & FLAG are saying "Hooray for Rishi"! Anything you save on half price fish and chips can go towards a perfectly poured pint…which sounds like a great deal.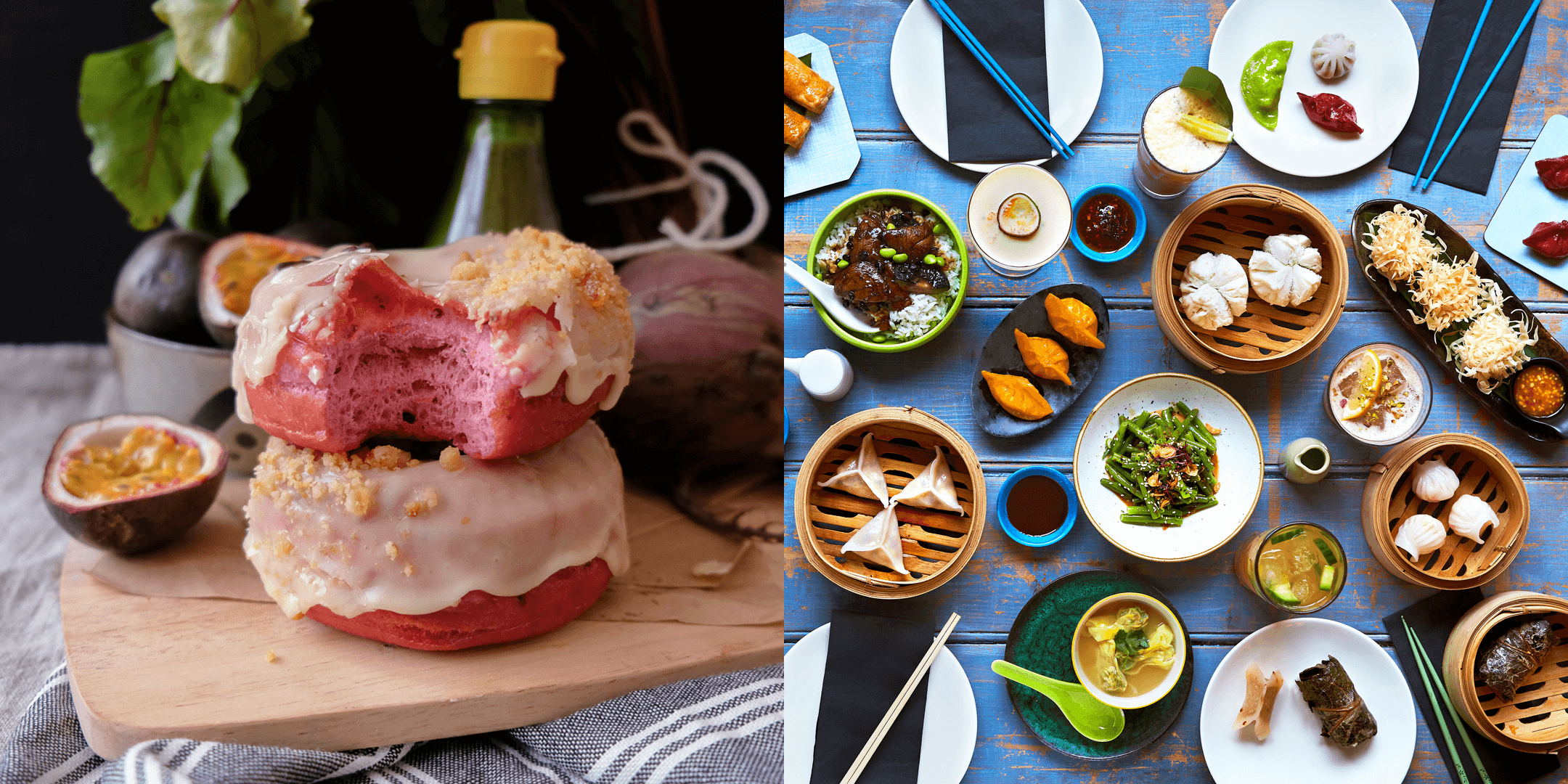 COSTA are ready and raring to offer their favourites that you know and love, at brand new prices! Now you can enjoy your regular order, for less.
PING PONG are proudly taking part in the Eat Out to Help Out scheme, which means they can offer their little parcels of joy at half of their price!
CROSSTOWN are participating in the Eat Out to Help Out initiative and they're going one step further by giving away a year's supply of Crosstown ice cream to one lucky customer. All you have to do is post a photo of your order with the hashtags #NiceOneRishi and #EatOutToHelpOut, tagging @crosstowndoughnuts and @rishisunakmp!
As you can see, there's plenty to choose from, plenty to enjoy and plenty to save! So, what are you waiting for? Head over to St Christopher's Place and #BePartOfItAgain!