We might be locked down, but your luck's not out. Yes, our doors might be closed for now, but it's not all bad news…
You can still enjoy your foodie favourites by ordering a takeaway or delivery from one of our sensational restaurants and you can still start your Christmas shopping early using one of our unique boutiques' Click & Collect services.
Want to know who's offering what? You came to the right place.
Here's a list of all of the exciting services and promotions our restaurants, cafes and boutiques are offering throughout November, which we'll keep updated throughout the month.
So, find your favourites below and, until we see you next, stay healthy, stay strong, and stay you.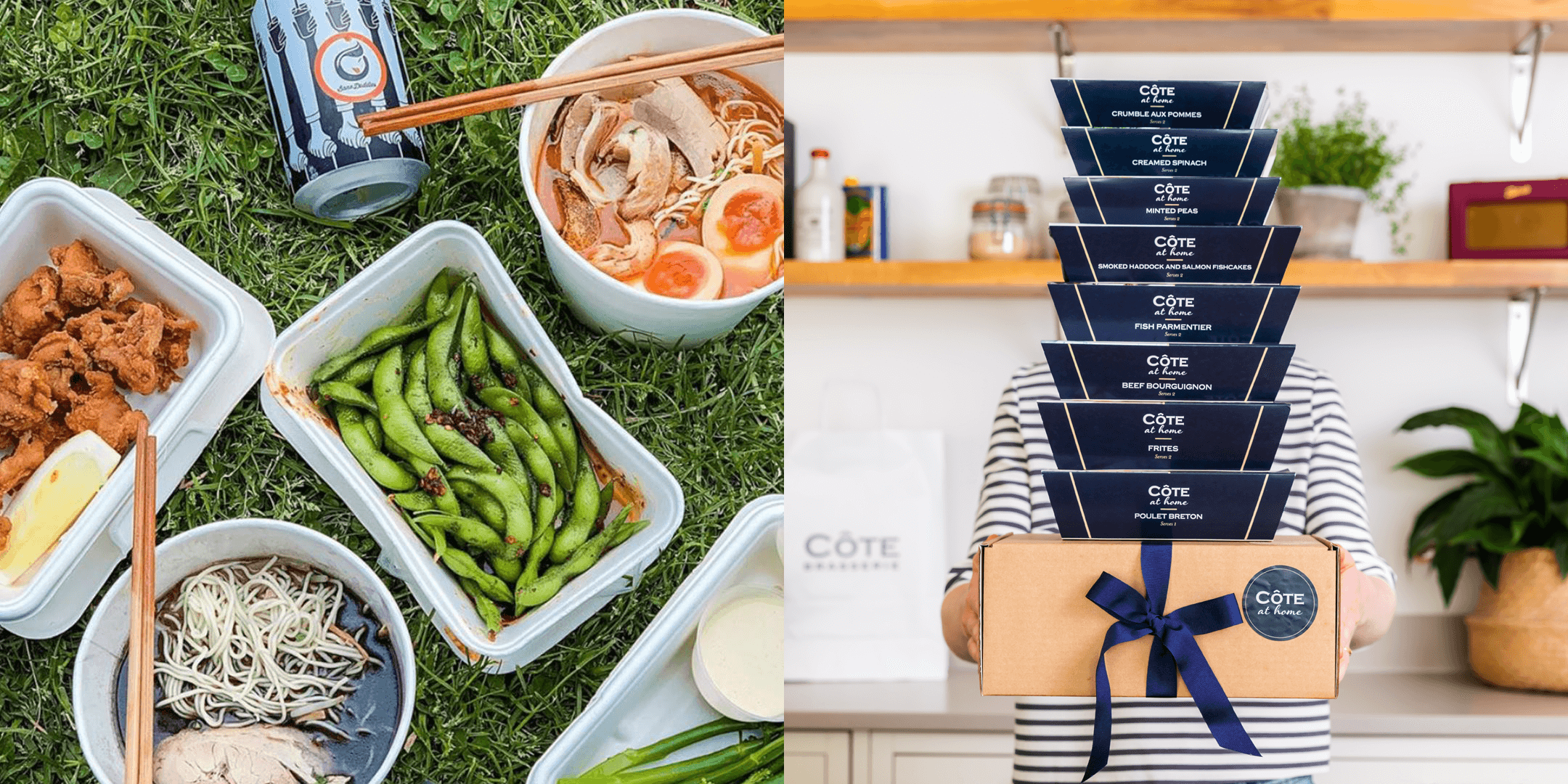 EAT & DRINK:
BONE DADDIES: #BoneAtHome is back! Our resident rock 'n' roll ramen restaurant is offering Click & Collect from their St Christopher's Place location and delivery via Deliveroo from 11.30am until 10pm every day!
BUSABA EATHAI: They've been serving up incredible Thai cuisine for 17 years and they're not stopping now. Pick up your favourite dish or have it delivered from 12pm until 9pm Tuesday- Saturday and 5pm until 9pm Monday and Sunday
COSTA: Nothing needs to get in the way of you and your coffee fix. You can still grab a takeaway from Costa from 8am until 5pm every day.
CÔTE BRASSERIE: Fancy a French bistro inspired feast? Never fear, you can order all your favourites from Cote At Home. From boucherie, fromagerie, boulangerie and pantry options, to Christmas gifting and set-menus, all your lockdown meals are sorted.
CROSSTOWN DOUGHNUTS: Go nuts for doughnuts! Fresh and flavoursome (and plenty of vegan options) you can order yours online for delivery across London.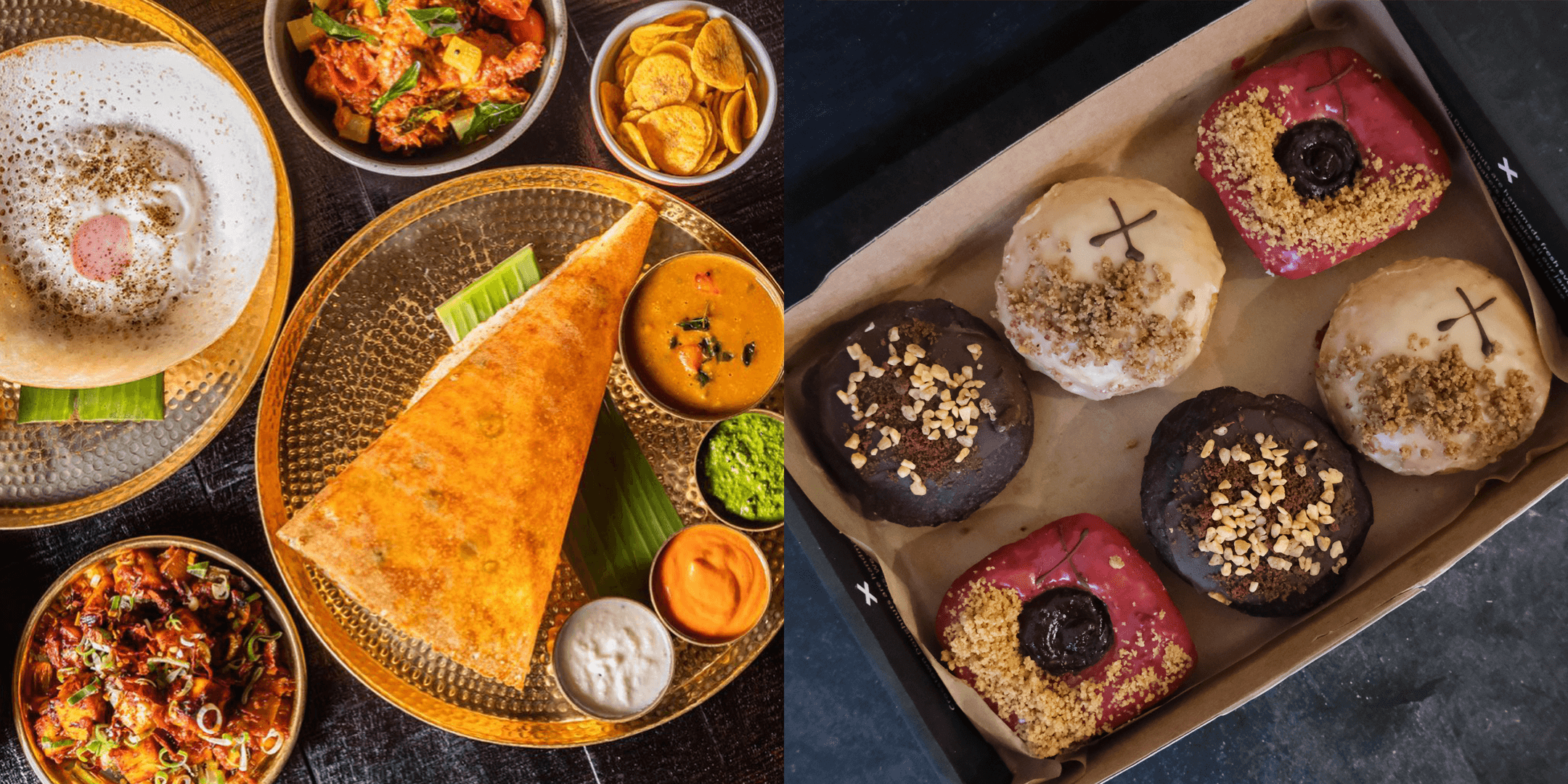 FEYA: They might not have delivery or takeaway options, but you can still bring a slice of Feya home with you thanks to Feya Retail. Plus, 10% of each purchase is donated to their partner charity.
FLAT IRON - Expert steakhouse, founded by self-taught butcher Charlie Carroll, will be joining our exciting restaurant line-up along James Street in St Christopher's Place very soon!
HOMESLICE: Or how about a slice at home? These pizza pioneers are offering takeaways and deliveries from 12pm until 10pm every day. You have to check out their part-baked Take & Bake range on their website.
HOPPERS: Introducing Cash & Kari – a delivery service like no other. Check out their online store for a range of Sri Lankan ready-to-cook meal kits, signature spices, snacks, pantry essentials, bottled cocktails, merchandise and more! They'll be delivering nationwide every Wednesday and Friday, but orders must be placed in advance.
Plus, if you're in London, you're in luck. You can order Hoppers at Home until 10pm everyday via their website.
MASSIS LEBANESE: You can still get your grill on from 12pm until 10pm every day and order a delivery via Deliveroo.
OLE & STEEN: Transform your home into a hygge haven with Ole & Steen. Open for takeaway and Click & Collect via the Ole & Steen app, as well as delivery via Deliveroo, from 7.30am until 6pm from Monday to Friday, and 8.30am until 6pm on Saturday and Sunday.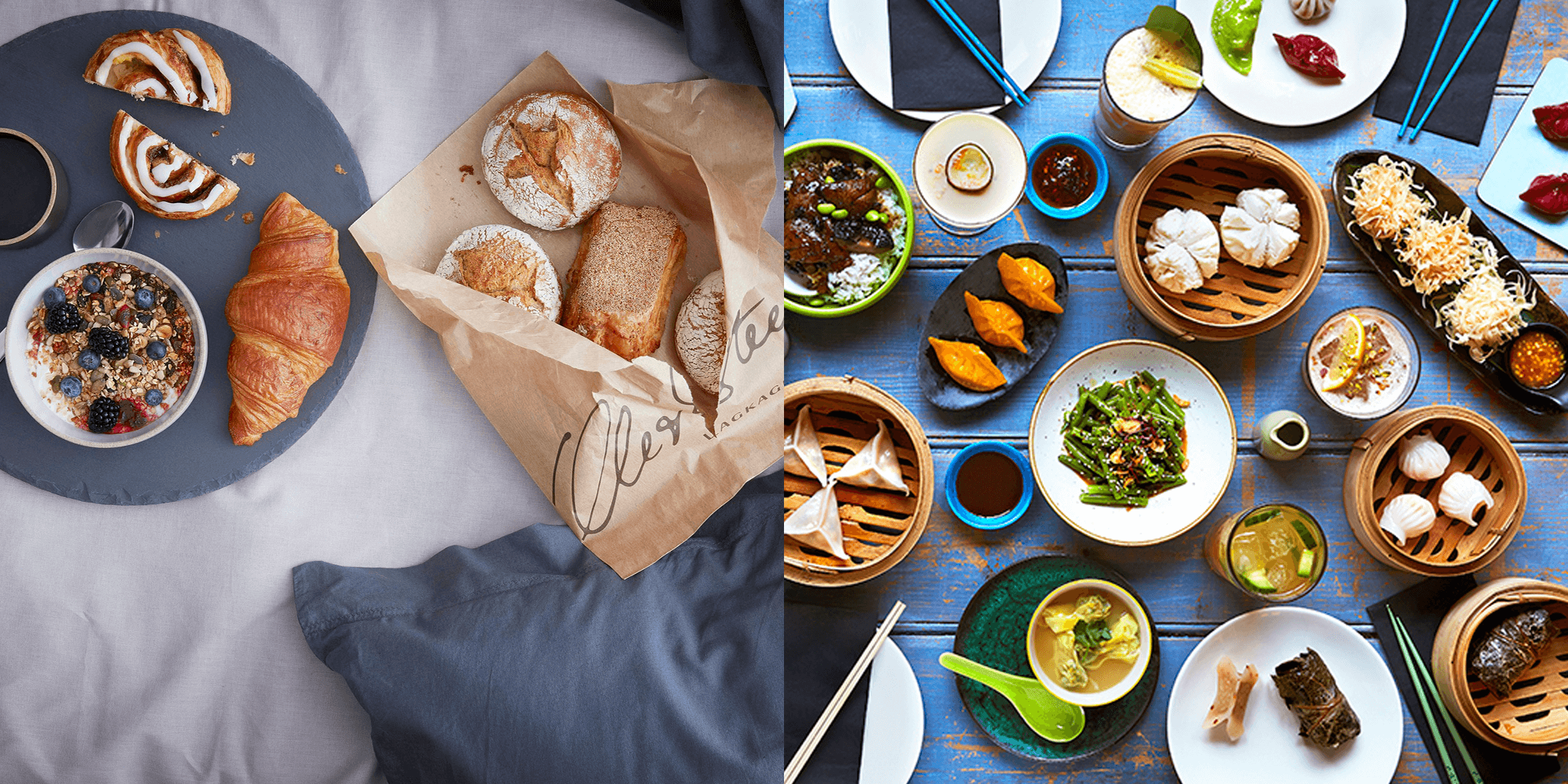 PATTY & BUN: The best burgers in town (not to mention their triple cooked fries) are still available for takeaway and deliveries via City Pantry and Deliveroo from 12pm until 10pm every day.
PING PONG DIM SUM: Get some delicious dim sum from 12pm until 10pm every day via their website. Available for takeaway or delivery.
PRET A MANGER: Whether you're in need of a breakfast, brunch or lunch, you can still order all your Pret favourites online via Pret Delivers.
SOFRA: Mediterranean mezzes and more are still on the menu for takeaway and delivery from 12pm until 10pm every day! Just give Sofra a call on 020 7224 4080.
STARBUCKS: Caffeine cravings can be cured with takeaway options 8am until 7pm every day, as well as delivery via Uber Eats!
WORKSHOP COFFEE: Their doors might be closed, but their online store is open! Order your favourite Workshop Coffee blends and more through their online shop here.
YAMABAHÇE: Brought to you by Alan Yau, the same wizard behind Wagamama! Order amazing Turkish Pides for takeaway or delivery from 12pm until 9pm everyday via Deliveroo, Uber Eats or by calling 020 3905 3139.
These restaurants are currently closed and not offering takeaway, but you can still book future reservations via their website: Pizza Express, Harry's Bar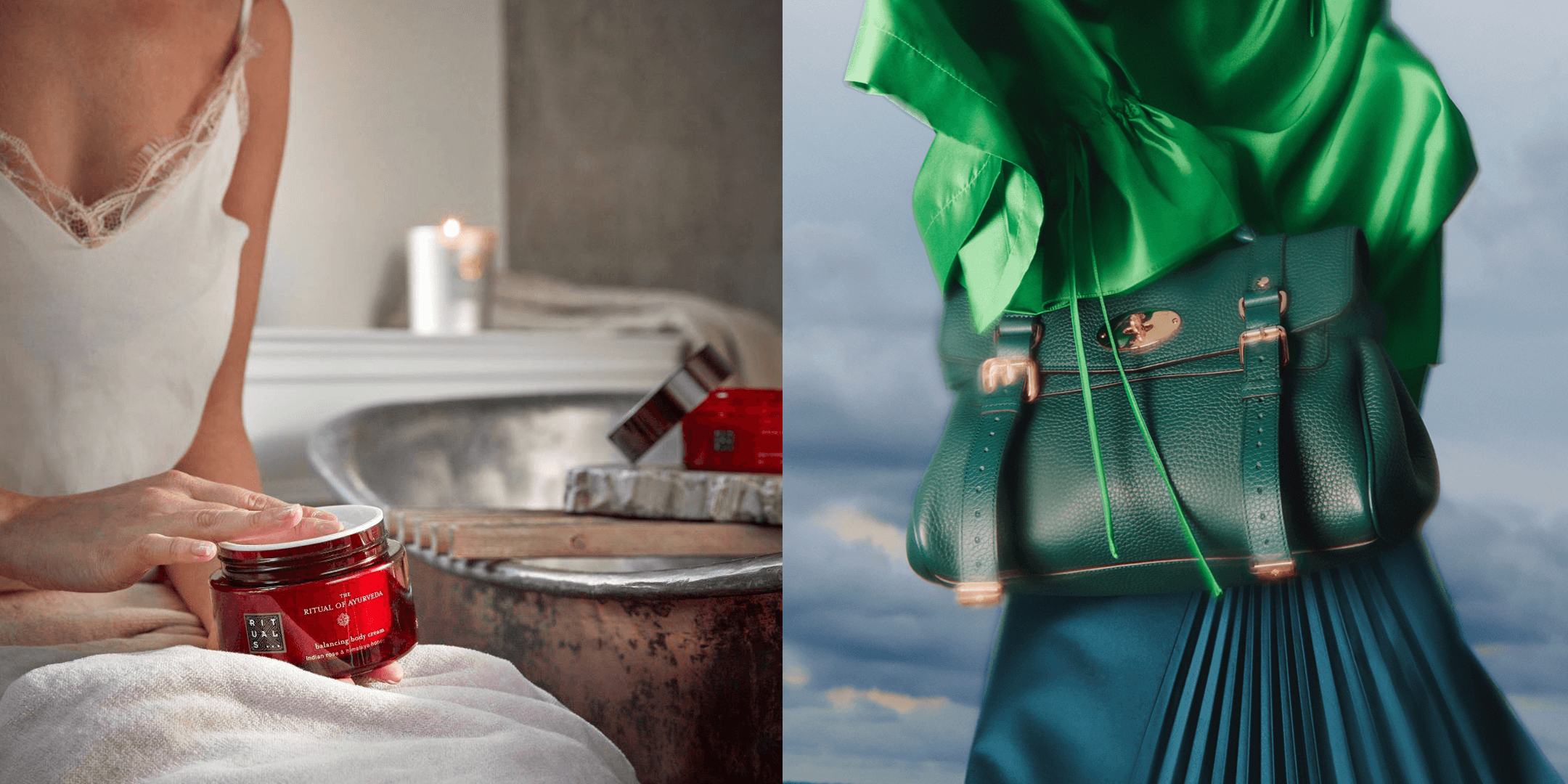 SHOP:
THE BODY SHOP: You can still pick up a pick-me-up via Click & Collect and Call & Collect at The Body Shop Bond Street. Simply place your order online or by calling the store directly and collect it within the hour. Open Thursday, Friday and Sunday from 12pm until 4pm, and Saturday 10am until 4pm.
RITUALS: Nothing's going to get in the way of your self-care routine either. Rituals are open from 11am until 5pm for Click & Collect and…Call & Collect. Plus, their brand-new Personal Shopping service is launching soon! Make sure you are signed up to the Rituals newsletter to find out more.
MULBERRY: The iconic fashion brand will be offering virtual consultations, which you can book online or by calling the store. And they'll also be launching Click & Collect options from their first ever store in St Christopher's Place from 20th November.
STEVEN STONE: The big day may have been postponed, but that doesn't mean your jewellery needs to be. Seven Stone will be open for Click & Collect from 10.30am until 6pm, and available for virtual consultations online.
MALINI: If you can't travel abroad, you might as well dress like you're there. Malini are open for Click & Collect, but make sure you call ahead on 020 7935 4657 to make an appointment.
ROBERT CLERGERIE: Let's be honest, a woman can never have enough shoes. So why not book a virtual personal shopping appointment online with Robert Clergerie?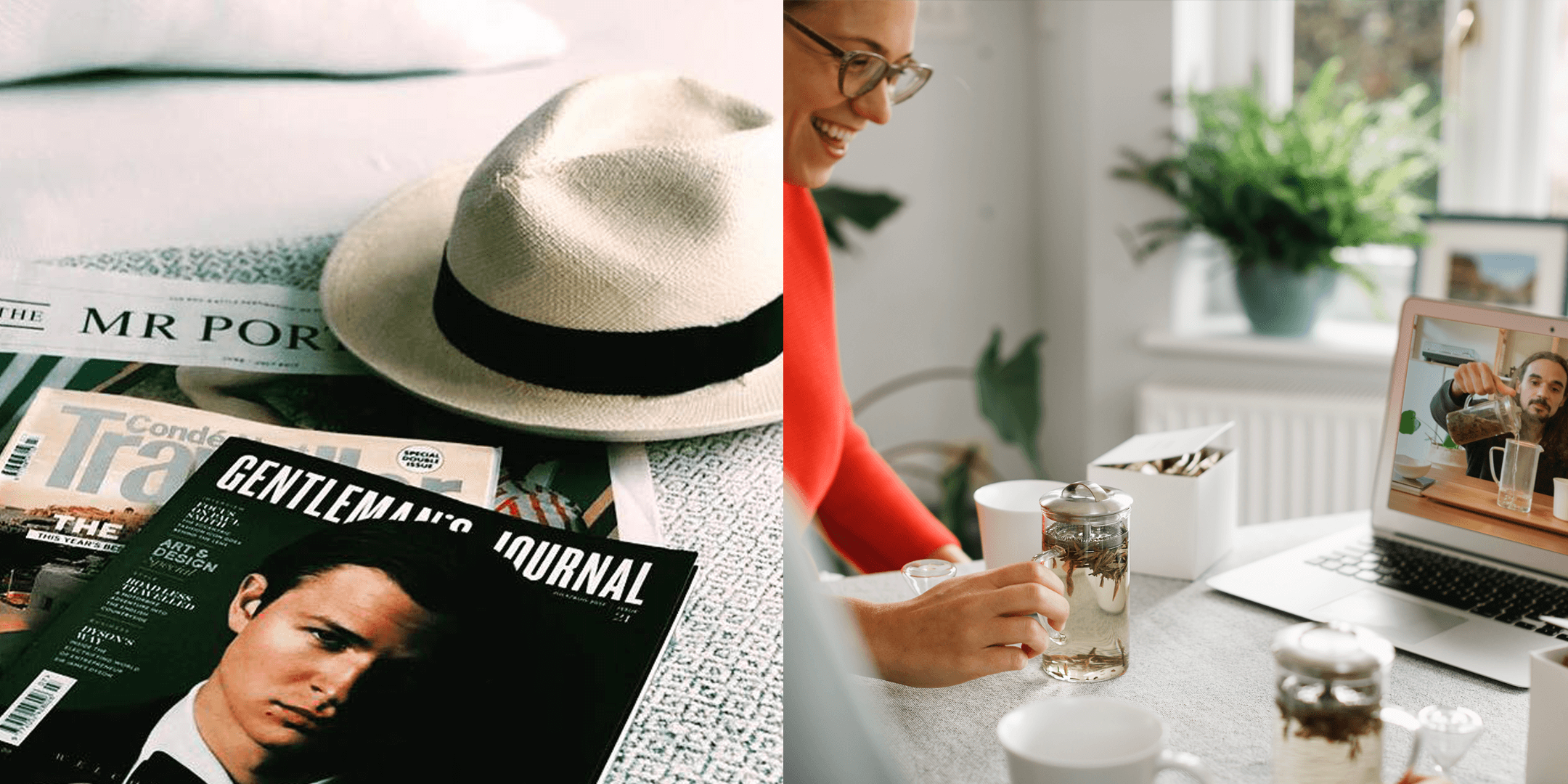 JING TEA: In need of an adventure? JING's Virtual Tea Flights take you on an online journey to expand your horizon and your palate. Their tea gurus will guide you through a personal 45-minute online tasting that brings to life three teas of unique character, origin and flavour. Plus, they've just launched tea subscriptions so you can discover new varieties every month.
ADAM GROOMING ATELIER: Haircuts would obviously be a bit tricky to Click & Collect, but ADAM will soon be launching an online shop for all your at home hair needs… watch this space!
CASTLE FINE ART: The gallery may be closed but you can still get in touch with the Castle Fine Art team via email or telephone for London-wide deliveries! Plus, bring the in-gallery experience to your home by subscribing to their YouTube channel.
CHRISTYS': Their iconic red boutique has closed its doors for now, but don't miss out on their big sale online right now!
MAYA MAGAL: Will be keeping their Islington workshop open for Click & Collect, offering virtual design consultations and personal shopping, as well as gift vouchers and wrapping in prep for the festive season. All the details are on their website.
PHASE EIGHT: Black Friday's started early at Phase Eight. Shop online now for up to 25% off, including sale items!
These unique boutiques might not be offering Click & Collect, but you can still shop their full collections and exclusive promotions through their online stores: Astrid & Miyu, Diverso, Elliot Rhodes, Jigsaw, Kurt Geiger, L'Occitane, Reiss, Shiro, Velvet by Graham & Spencer, Whistles